Mid-Autumn Festival Celebration
2021-09-22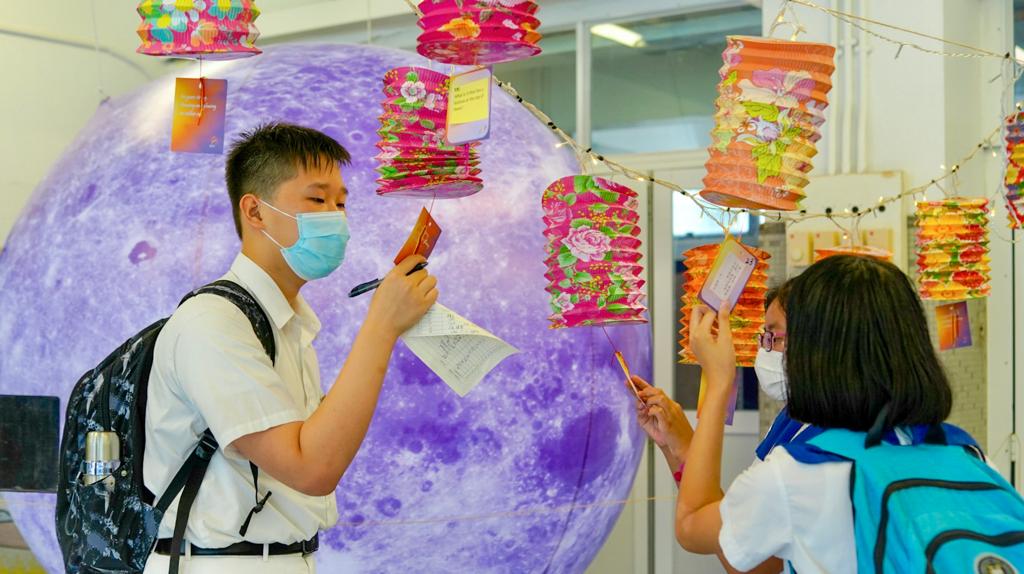 "Fly me to the moon, let me play among the star"
A touchable luminous Moon embellished by colorful lanterns with English and Chinese riddles attached was set up in the covered playground.
It was a Mid-Autumn Festival activity, held jointly by the English Society and Chinese Society and providing much fun for Jubileans.
To celebrate this festive day, we had more other than the giant moon and riddles guessing game!
Yesterday morning, students from the Gardening society held a flower giveaway! They prepared 100 flowers (Rose, Clove, Carnation) and wish cards for students and staff to take home to express their gratitude and love towards their beloved ones.