Aims & Objectives
To enable students to:
develop an interest in exploring human behaviour and social issues through an economic perspective;

understand the world in which they live through mastery of basic economic knowledge;

enhance their general intellectual capacity for life-long learning through developing their capacities in economic analysis, so that they possess the skills necessary for reasoning about issues and making rational choices; and

participate as informed and responsible citizens in the decision-making processes of modern democratic society.
Department Members
Department Head: Mr. So Tze Leung Edward
Teacher: Mr. Li Yip Hei
Curriculum (Senior Form)
Compulsory Part
A. Basic Economic Concepts
B. Firms and Production
C. Market and Price
D. Competition and Market Structure
E. Efficiency, Equity and the Role of Government
F. Measurement of Economic Performance
G. National Income Determination and Price Level
H. Money and Banking
I. Macroeconomic Problems and Policies
J. International Trade and Finance

Elective Part
Elective Part 2: Extension of Trade Theory, Economic Growth and Development
School-based adaptation
To cater for the needs of the students and to facilitate students' preparation for HKDSE, Part E of the Compulsory Part is taught after all other parts and Elective Part 2.

Flipped lesson approach is adopted for some of the topics to promote e-learning and self-directed learning. Online lessons together with online practices are prepared for students.

Activities
Lunar New Year Fair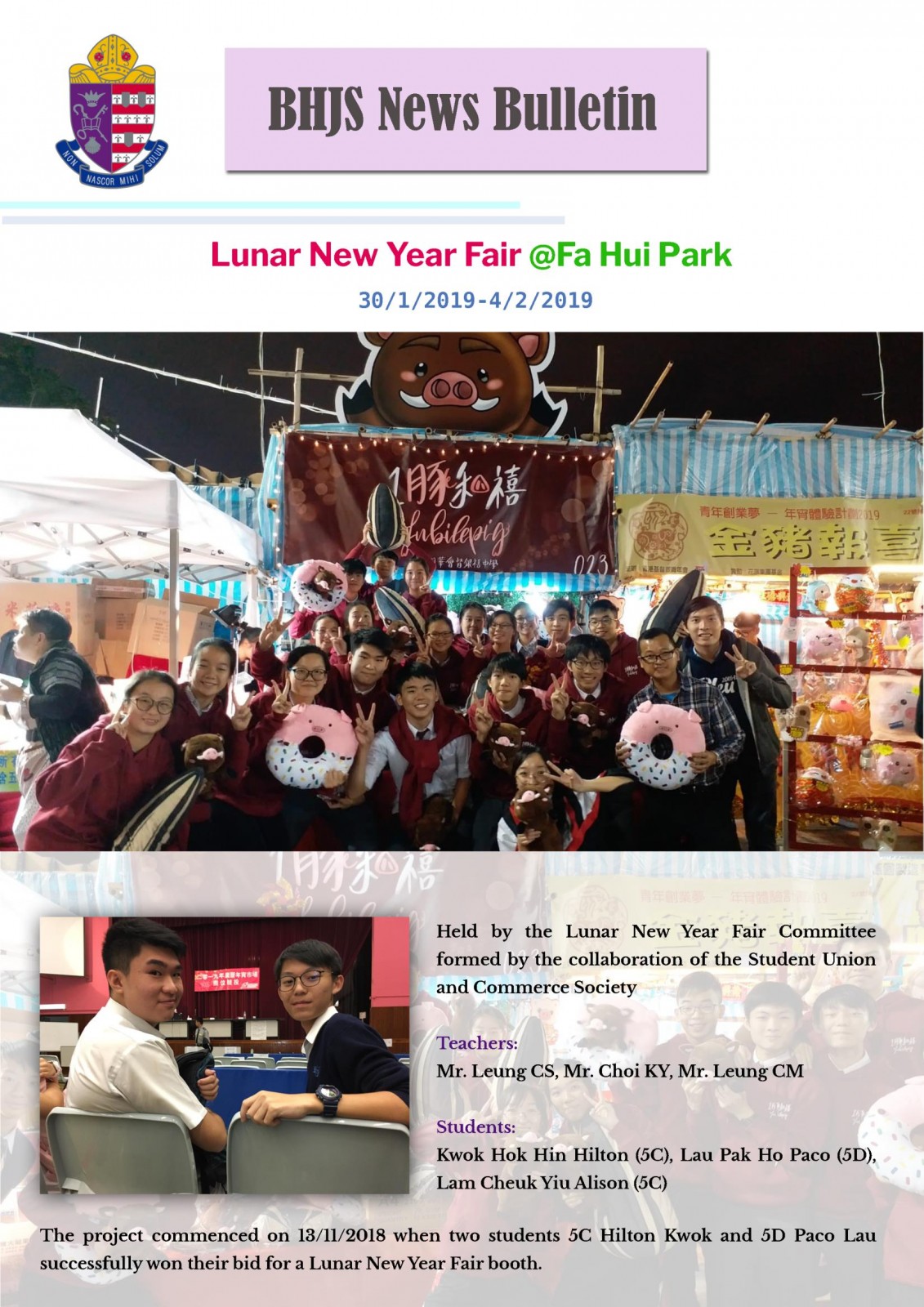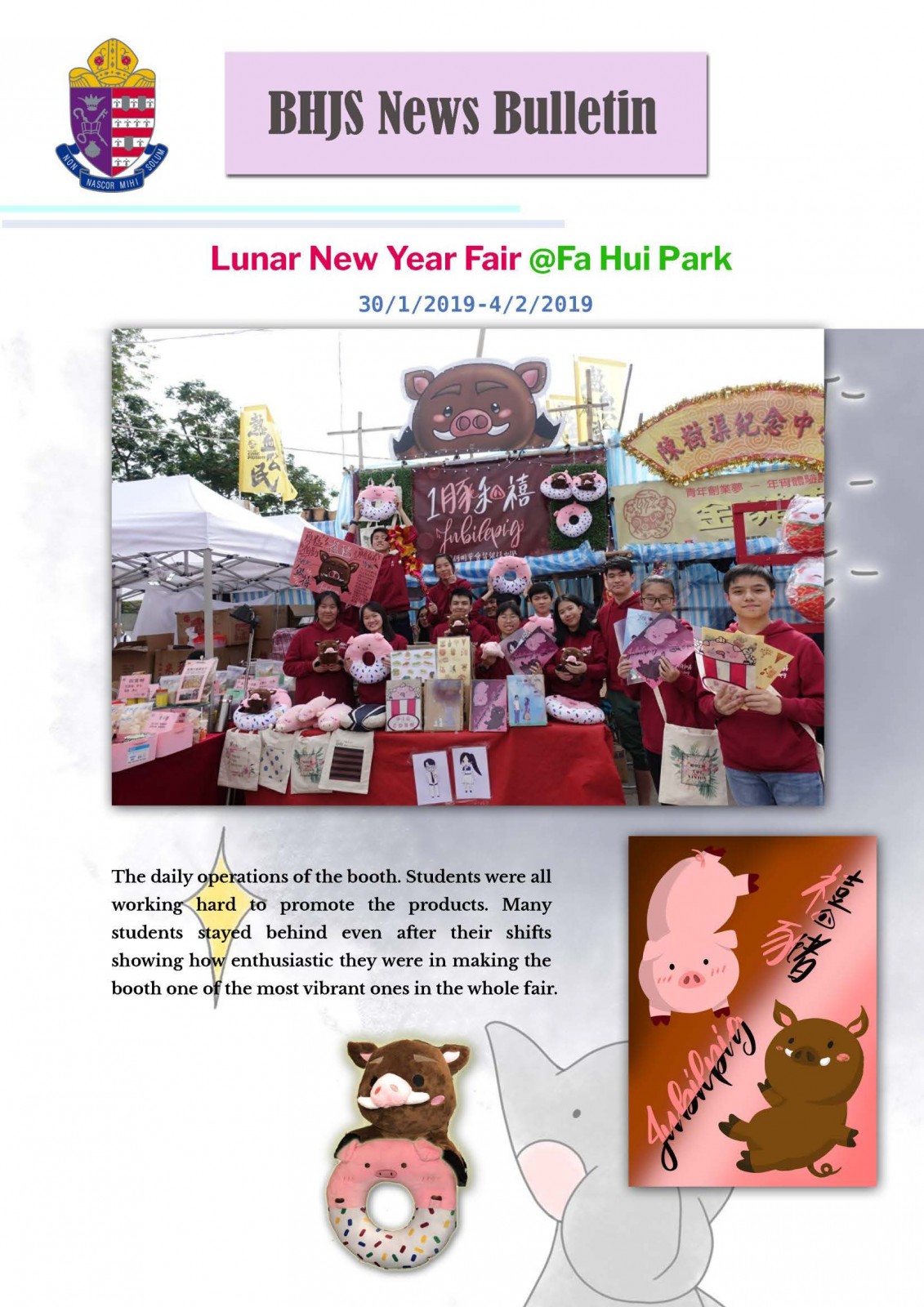 Harbour Grand Hotel Visit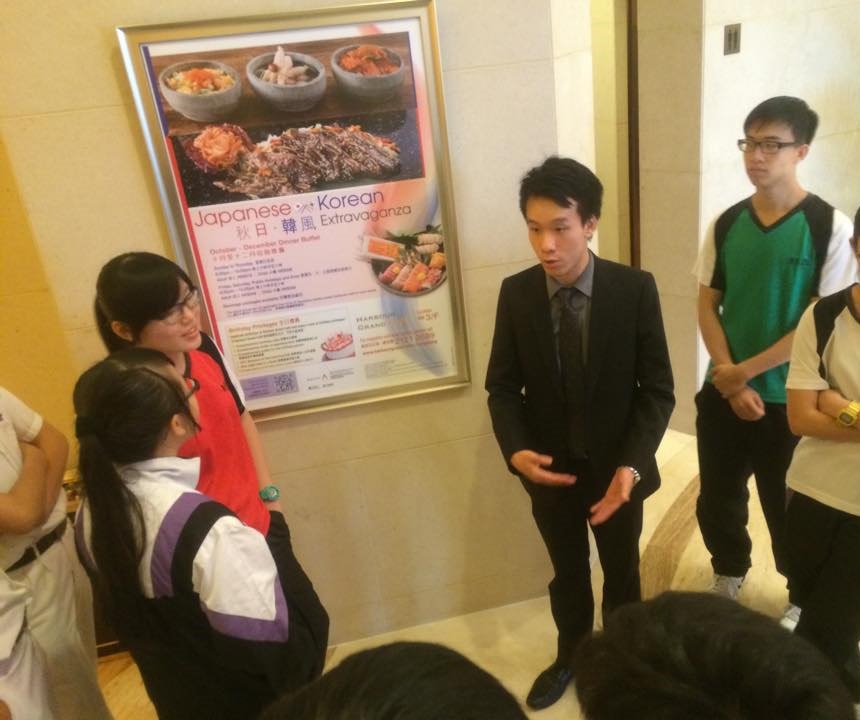 Hong Kong Monetary Authority Educational Seminar