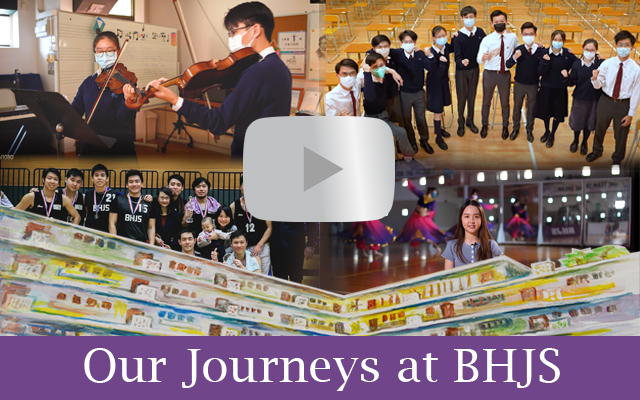 Founded in 1961, Bishop Hall Jubilee School strives to educate students with Christian values and cultivate student servant leaders. As noted in the school hymn, Jubileans will not cease fighting until we build a better Hong Kong and a better world.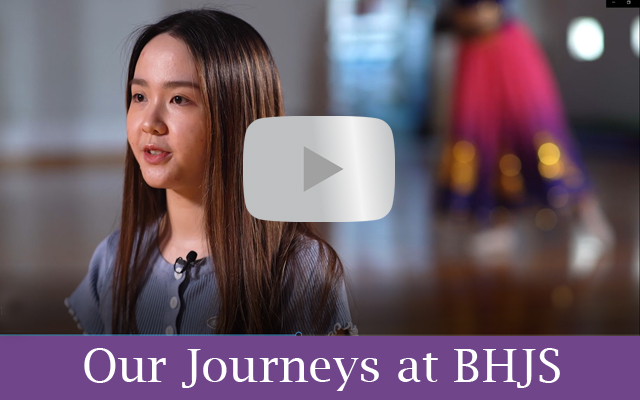 Established in 1961, the BHJS dance team has stepped into its 60th anniversary, together with the school. In particular, we are famous for our folk dance, reaping outstanding results in competitions throughout the years. In this video, our current alumni instructor, Charlotte shared how she had been transformed and trained to be tenacious thanks to the dedication of her previous dance instructor, support from alumni and training received as a dance team member at BHJS. What touched her most was the passing on of the spirit and solidarity of the team.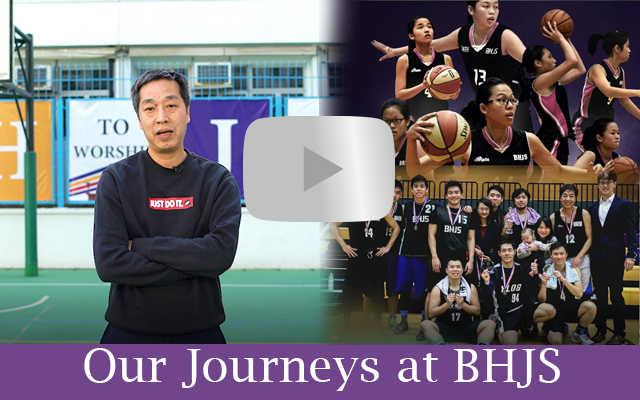 The BHJS basketball teams are not only comprised of vigorous training and competitions. What plays a more powerful role in our diverse teams is the bond between our alumni and the current team members. In this close-knit basketball family, the old boys and girls often come back to support and cheer for their younger brothers and sisters in various competitions. Despite having graduated, and across various age groups, the hearts of old and new team players are still connected through their comradery and pure love of the sport.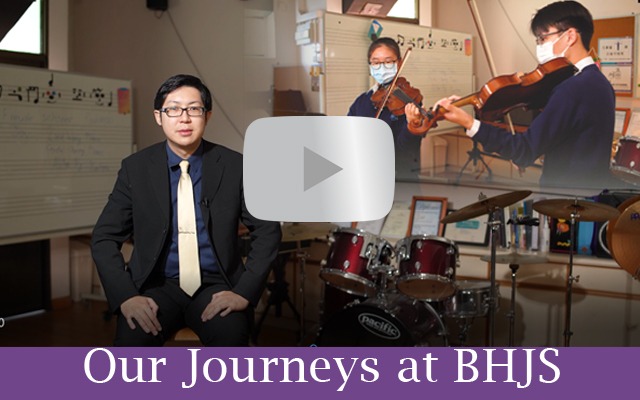 We do not just sing songs in the school chapel; we do not just play instruments in the Music room. Nor do we simply appreciate music on the school premises. It is our firm belief that arts learning should not be confined to a school setting. Therefore, we utilise every opportunity to explore and challenge ourselves to seek a bigger platform, from Oxford Road to a more international stage.
We are the BHJS Music teams, striving and soaring always.