Music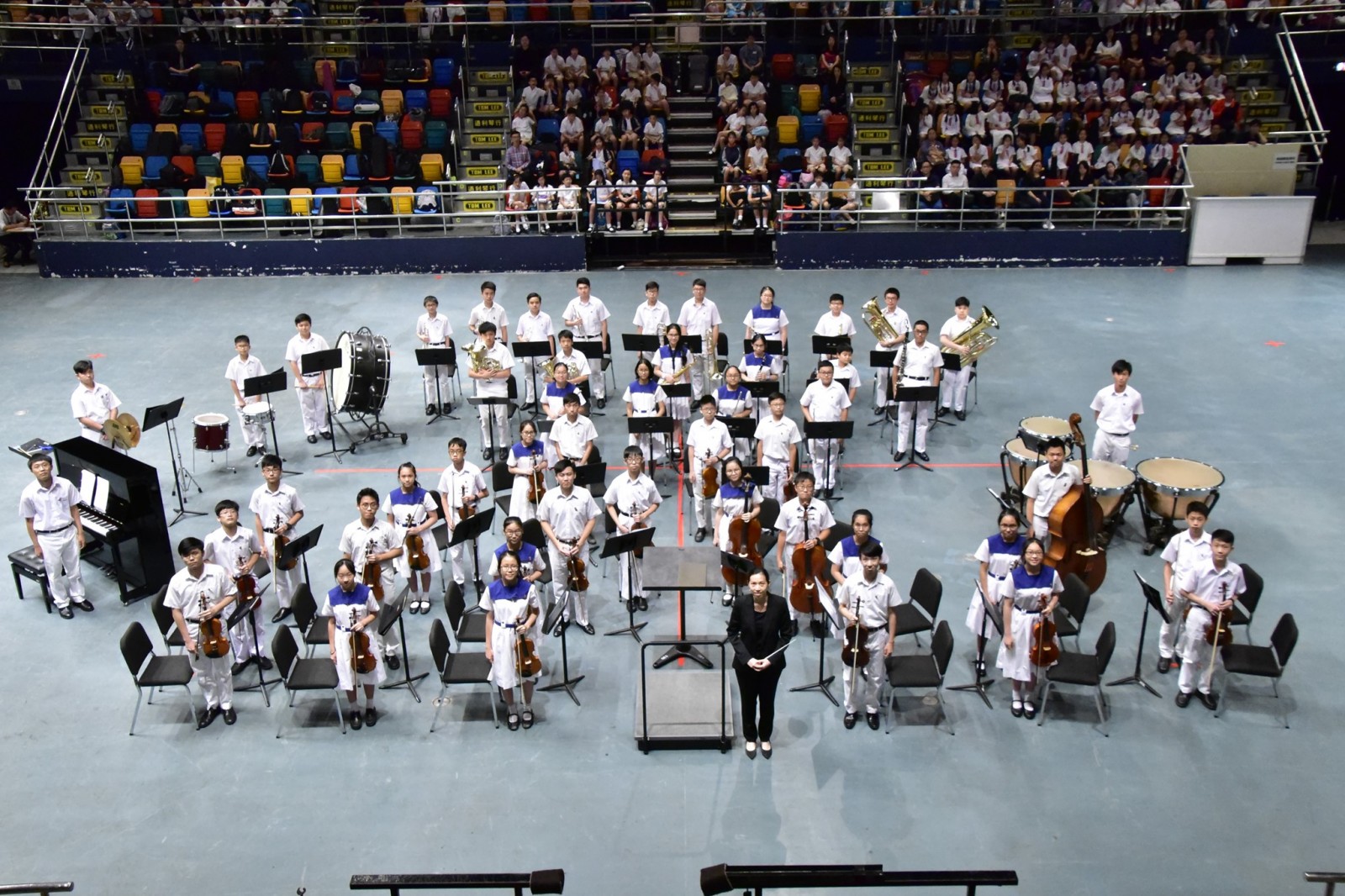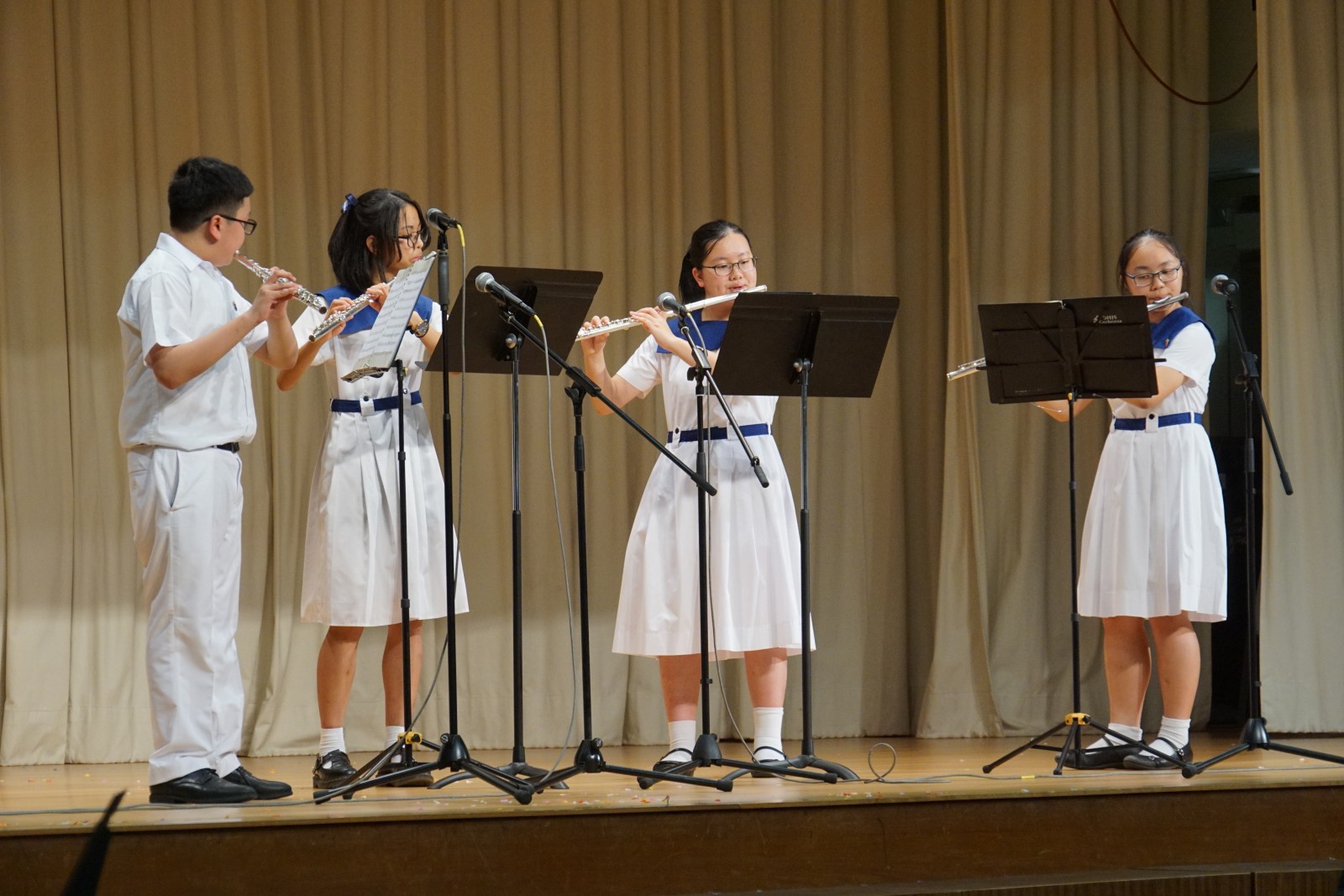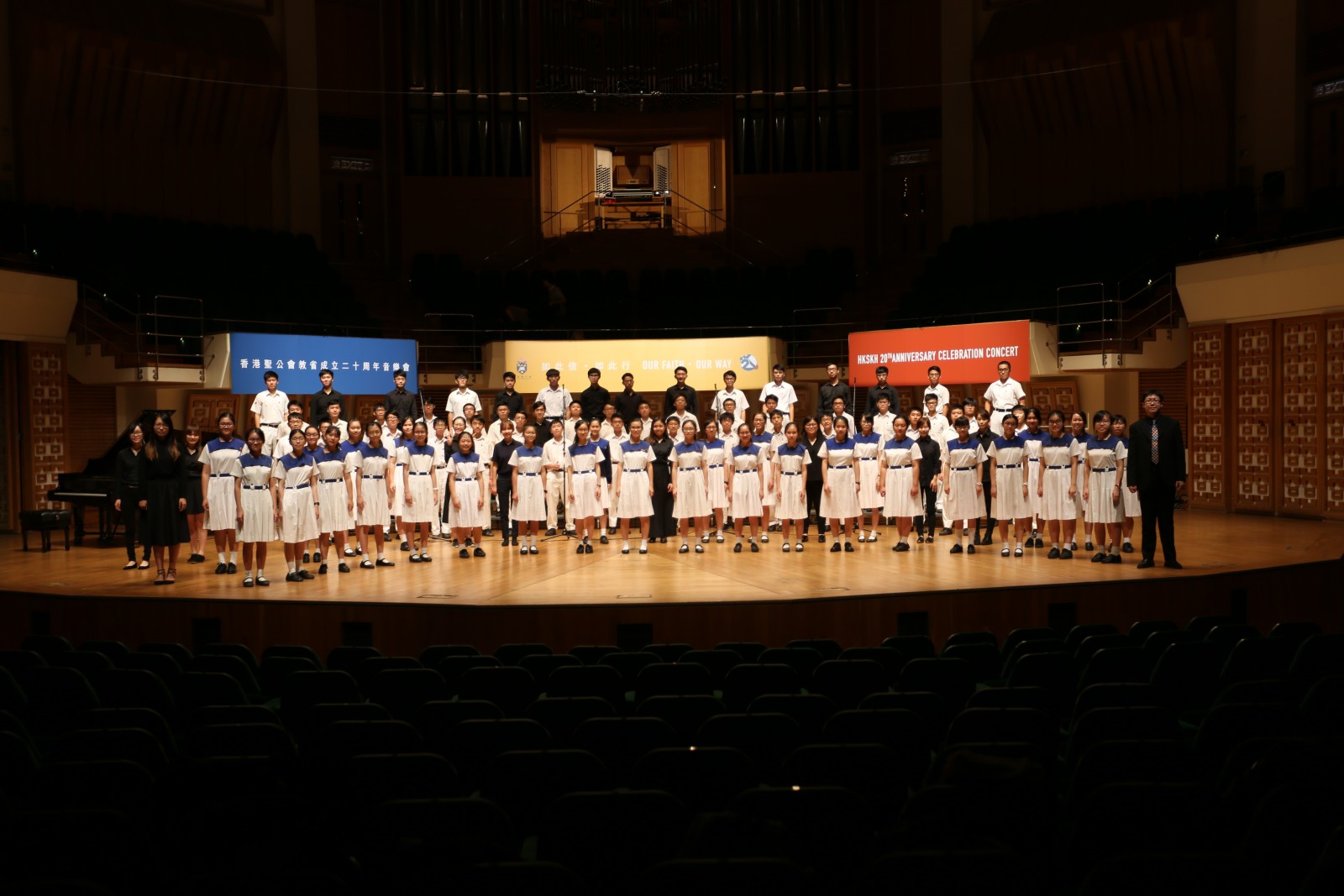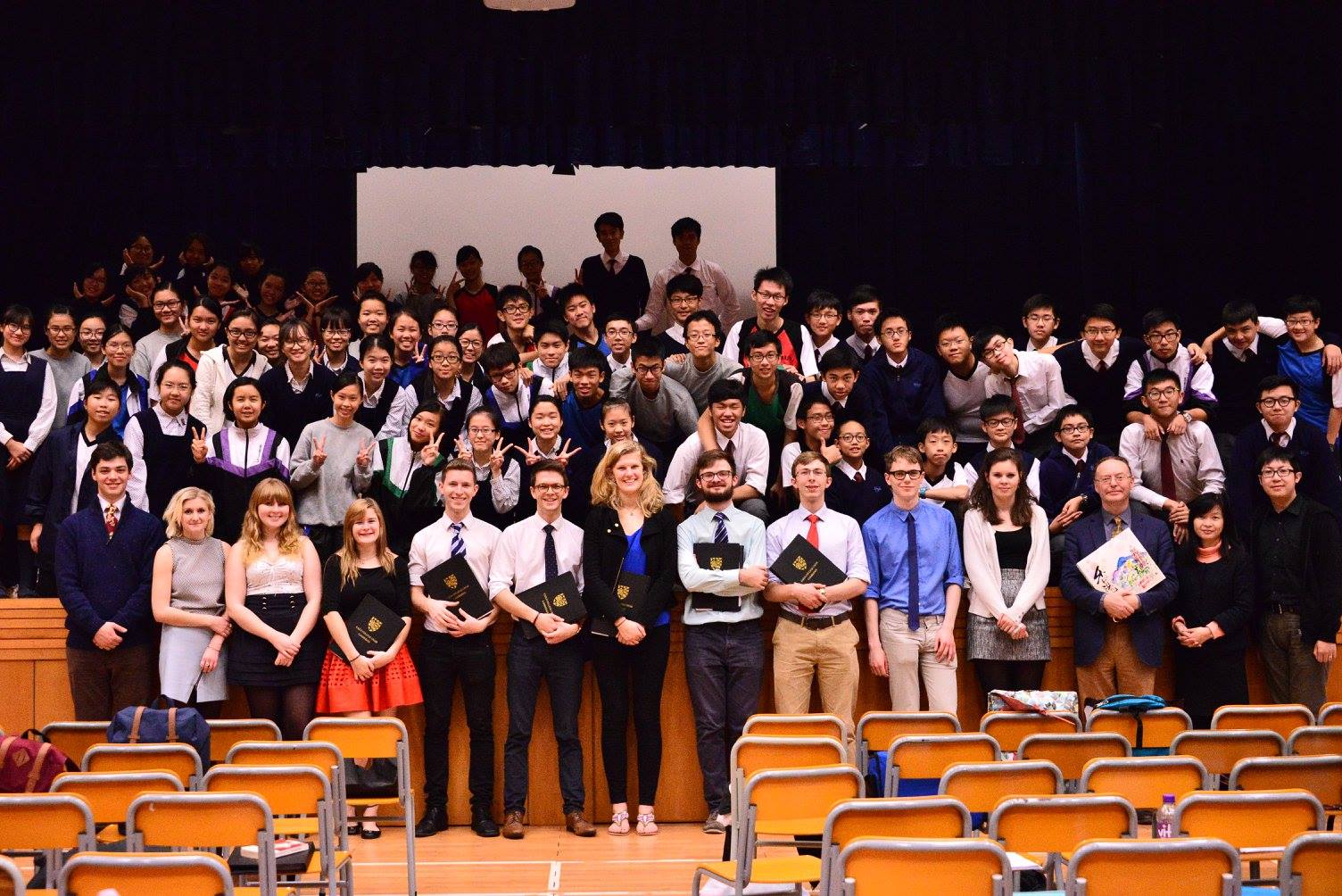 The Choirs and Orchestra have participated in different events throughout the school year, including but not limited to: regular rehearsals, internal and external performances, competitions, anthem singing, workshops and masterclasses. By taking part in these events, students are not only equipped with the technique required to perform high-quality music, but also take the opportunity to build up confidence and leadership skills by organizing these events.
Choir members are divided into different groups by their experience and voicing. The Senior Choir has recently participated in several competitions. Sometimes the student leader would take the role of conductor, leading other singers to perform. Both the Junior and Senior Choirs participate in different local and international competitions to broaden their horizons. Every year we are honoured to have the opportunity to have sharing or lessons with different international musicians including Maria Theresa, Paul Phoenix, The King's Singers, Choir of Gonville & Caius College, University of Cambridge, Meng Da Peng, Suzi Digby, Geoff Weaver, T.J. Harper, Vivian Ip and Elise Bradley.
The Orchestra and other chamber ensembles formed by different players also actively take part in performances and competitions. The Flute Quartet, String Duet, Brass Ensemble, Symphony Orchestra and Wind Band all won Gold Award from Joint-School Music Competition 2019. The Symphony Orchestra also was the 2nd runner-up in the Orchestra Final of the said competition.
After learning from experiencing music, students become self-directed learners with confidence to face the challenges of the world today.
Dance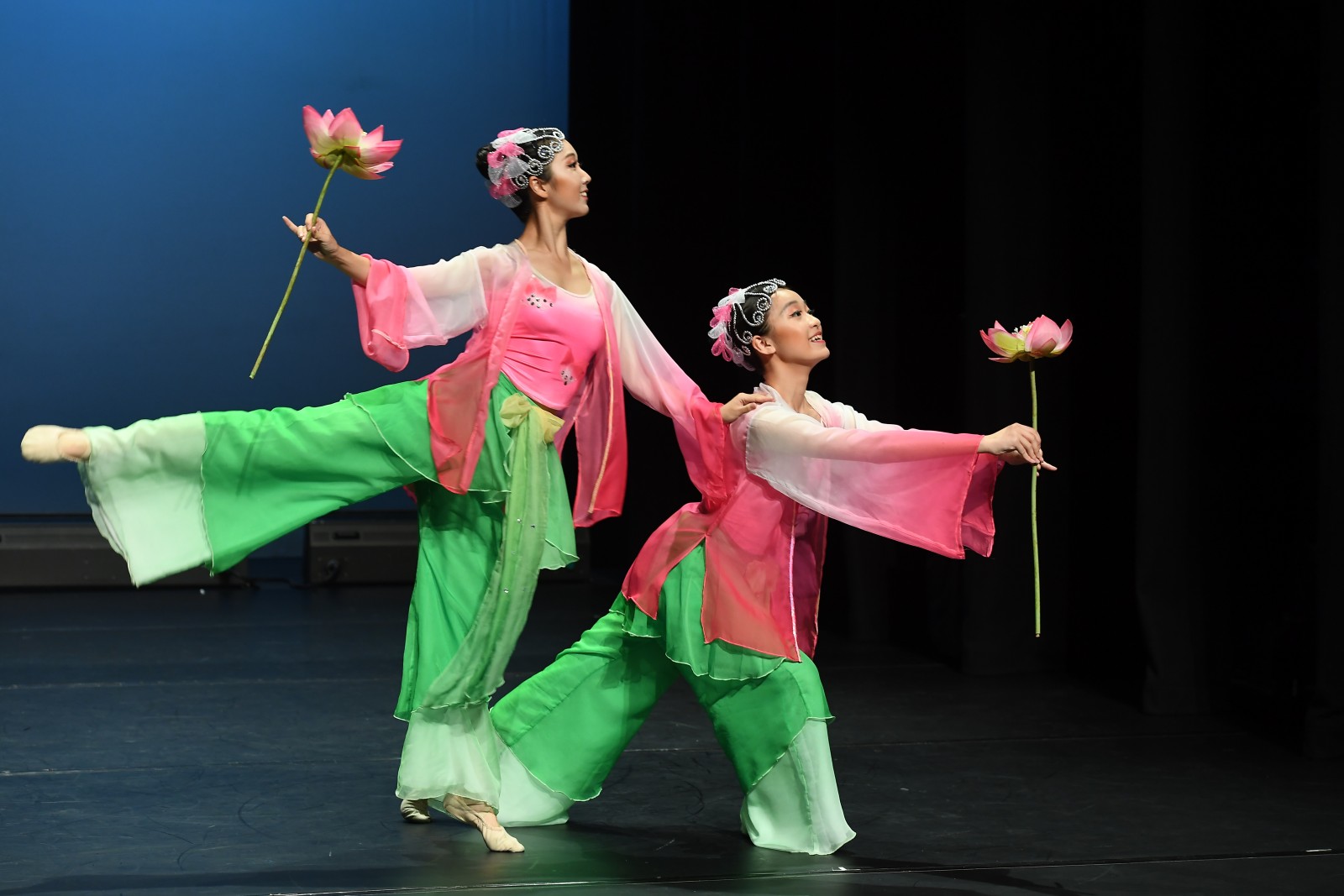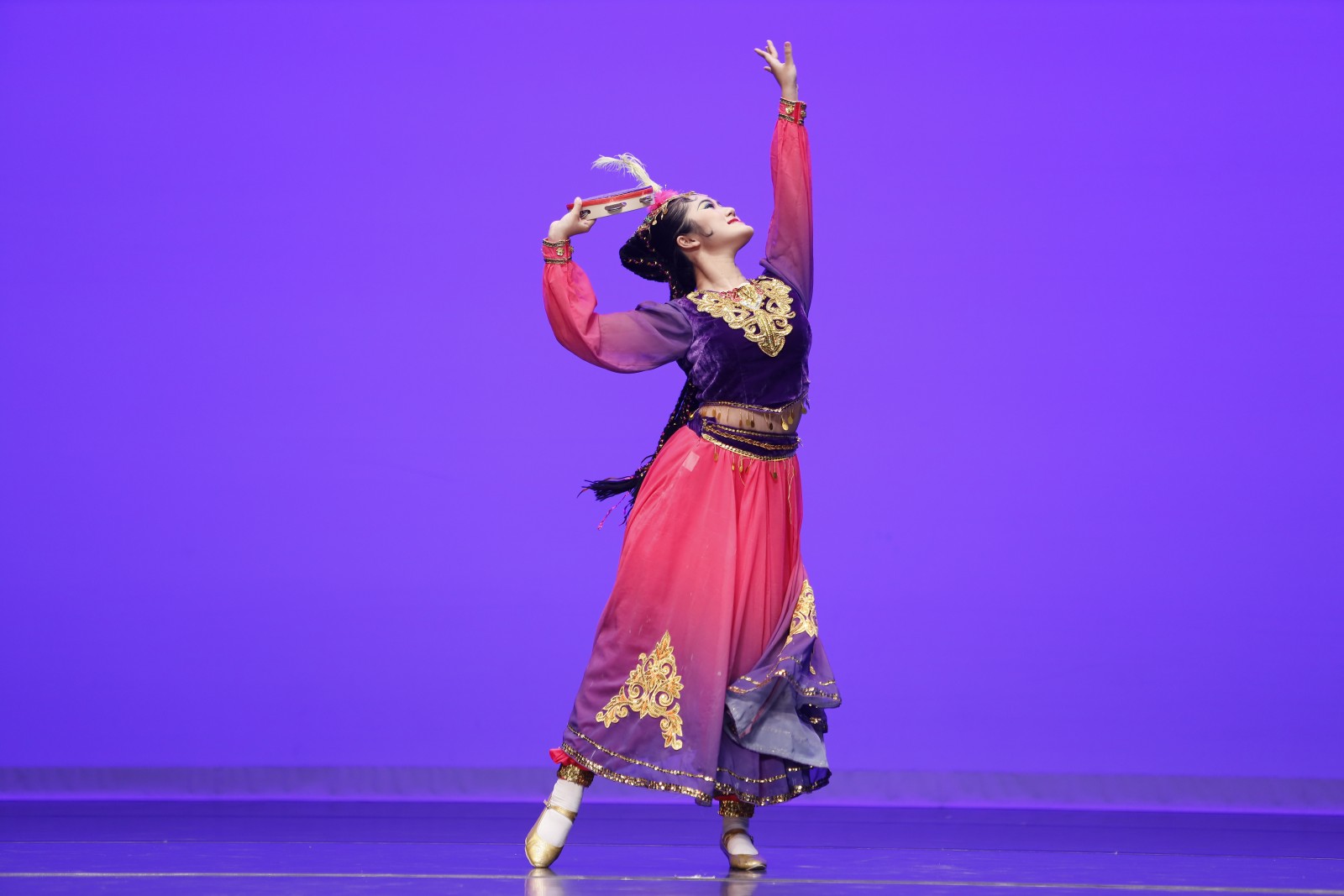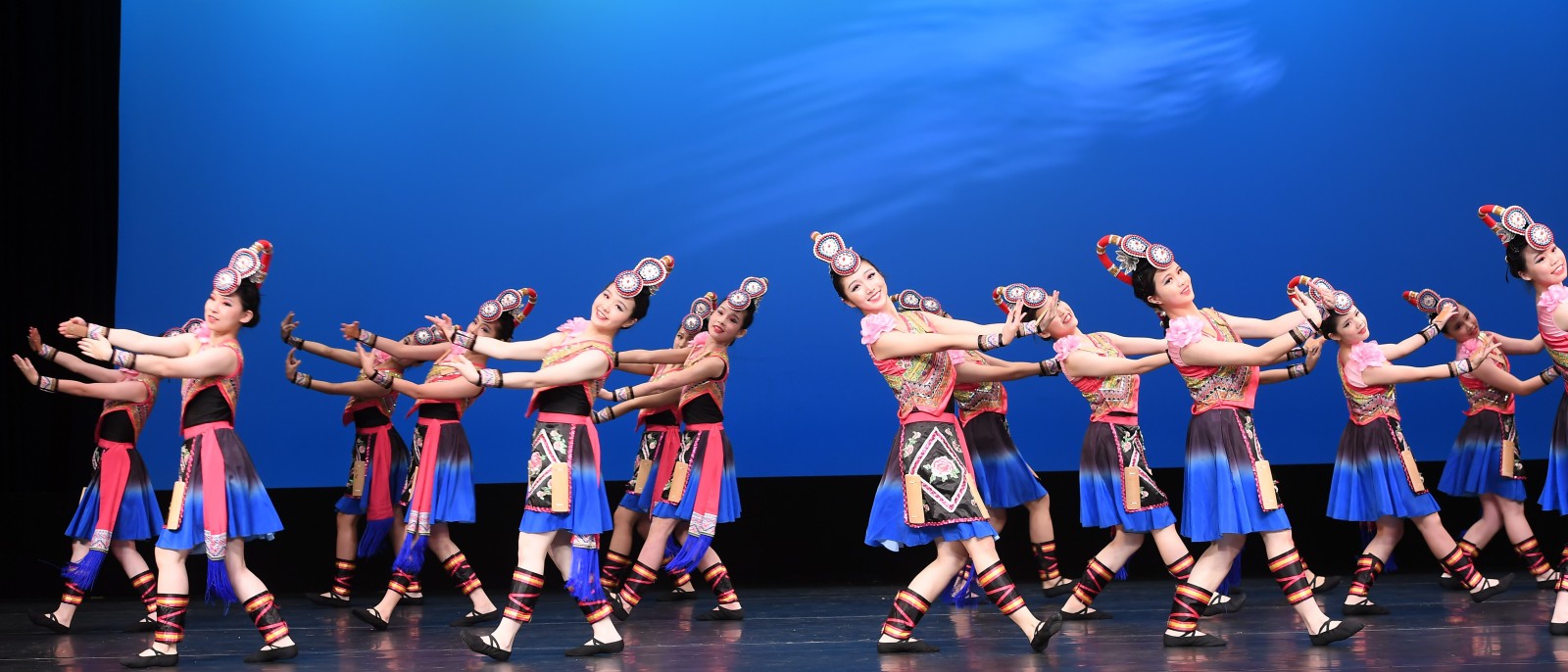 The BHJS Dance Team, which has accompanied the growth and development of the school, was established for 60 years. The team is active on the stage and has reaped numerous awards and honours in various competitions. Among them, the performances of Chinese Dance and Oriental Dance are the most prominent. The Team has also participated in several exchange programmes in the United Kingdom, Canada, Japan, and Macau. It was also invited to participate in large-scale events, such as the 2010 Shanghai World Expo and the opening ceremony of the first Hong Kong Games, playing its part in serving Hong Kong. It is believed that the Dance Team will soar even higher in the future.
English Drama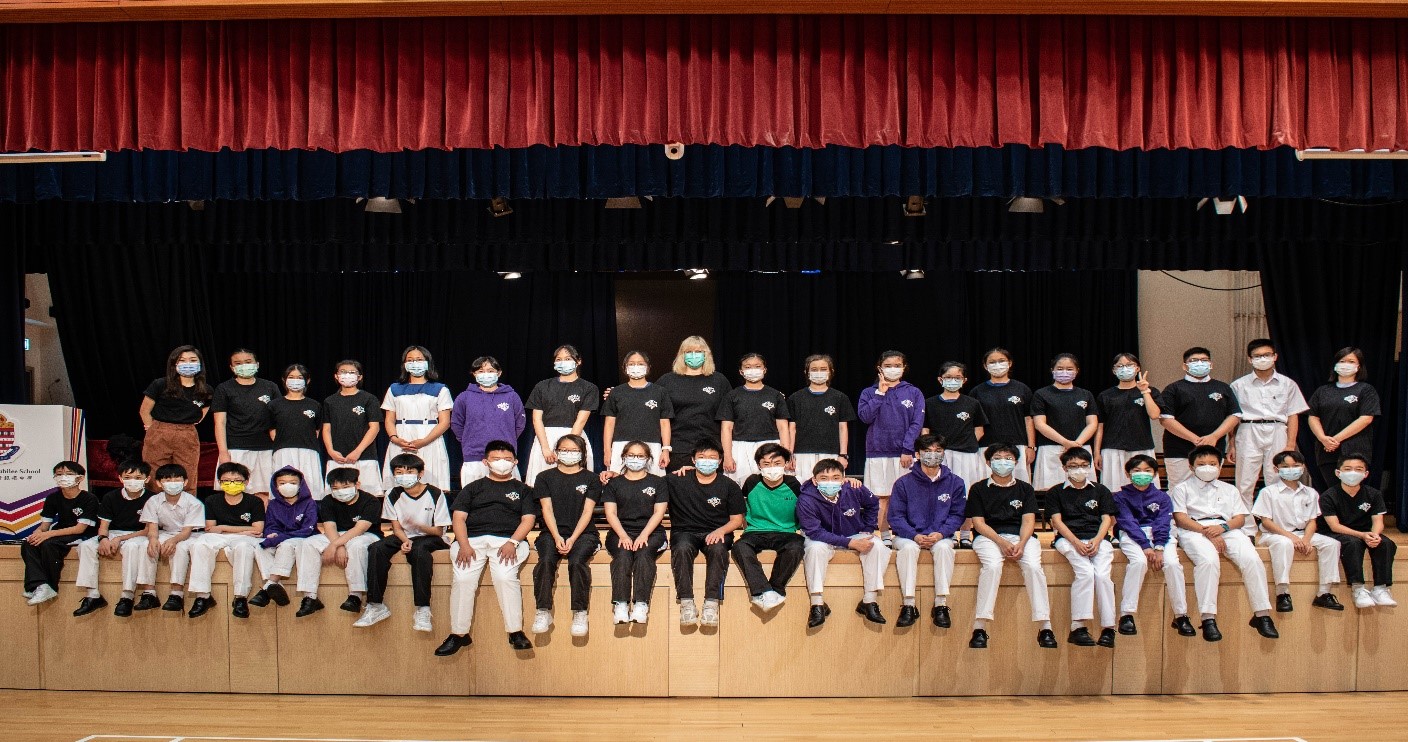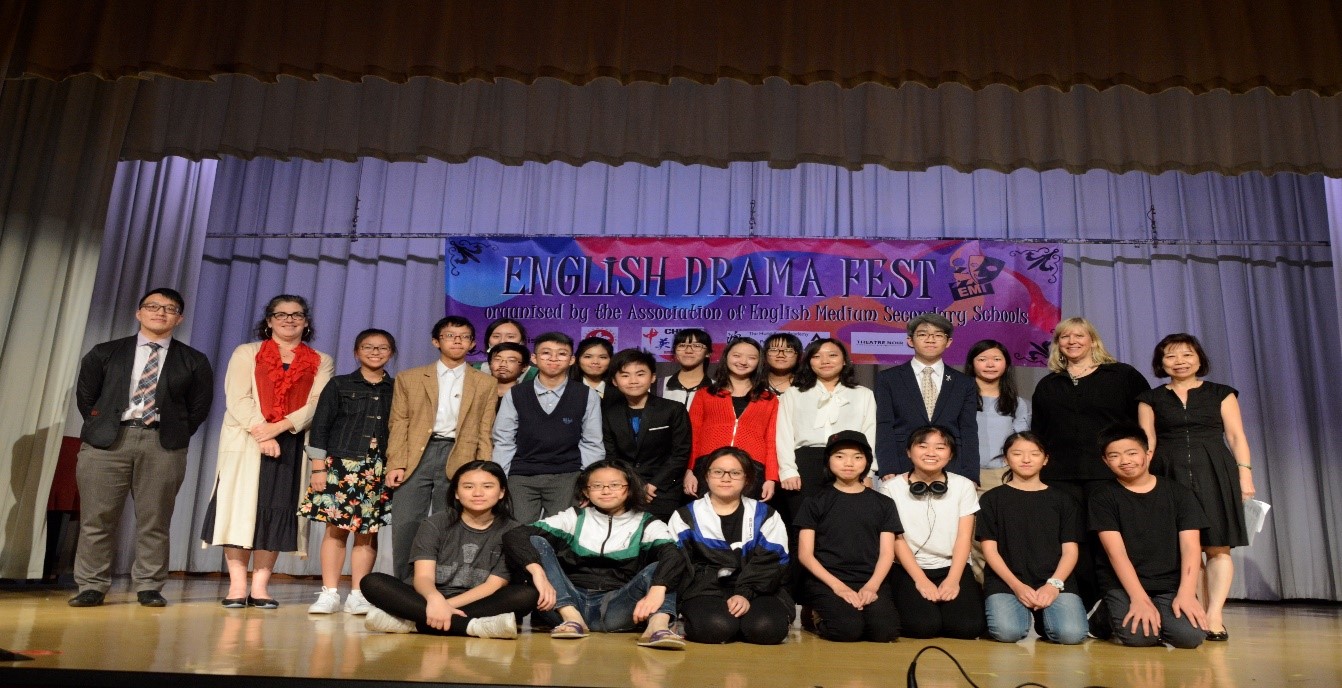 Through the learning and teaching of English Drama, we aim to enhance students' confidence in speaking English outside the classroom, develop students' communication skills and foster team spirit.
Once a week, English drama students come together to prepare for the year's drama competitions including The EMI Drama Festival, the EDB's Speak Out Act Up (Improv or Radio Drama) and Stories on Stage competitions. Most of the drama training is done from September to March and the competitions from March to May, with the prize presentations in June or July. We often plan group scriptwriting and scene acting for the school's Info Day in December. It is always a busy year!
During the fall, English drama students are also encouraged to join the Hong Kong Speech Festival in the Dramatic Monologue or Duologue category to gain one-on-one training with the NET teacher, who is a drama specialist. Students will gain self-confidence and better presentation skills when they join our society.
Chinese Drama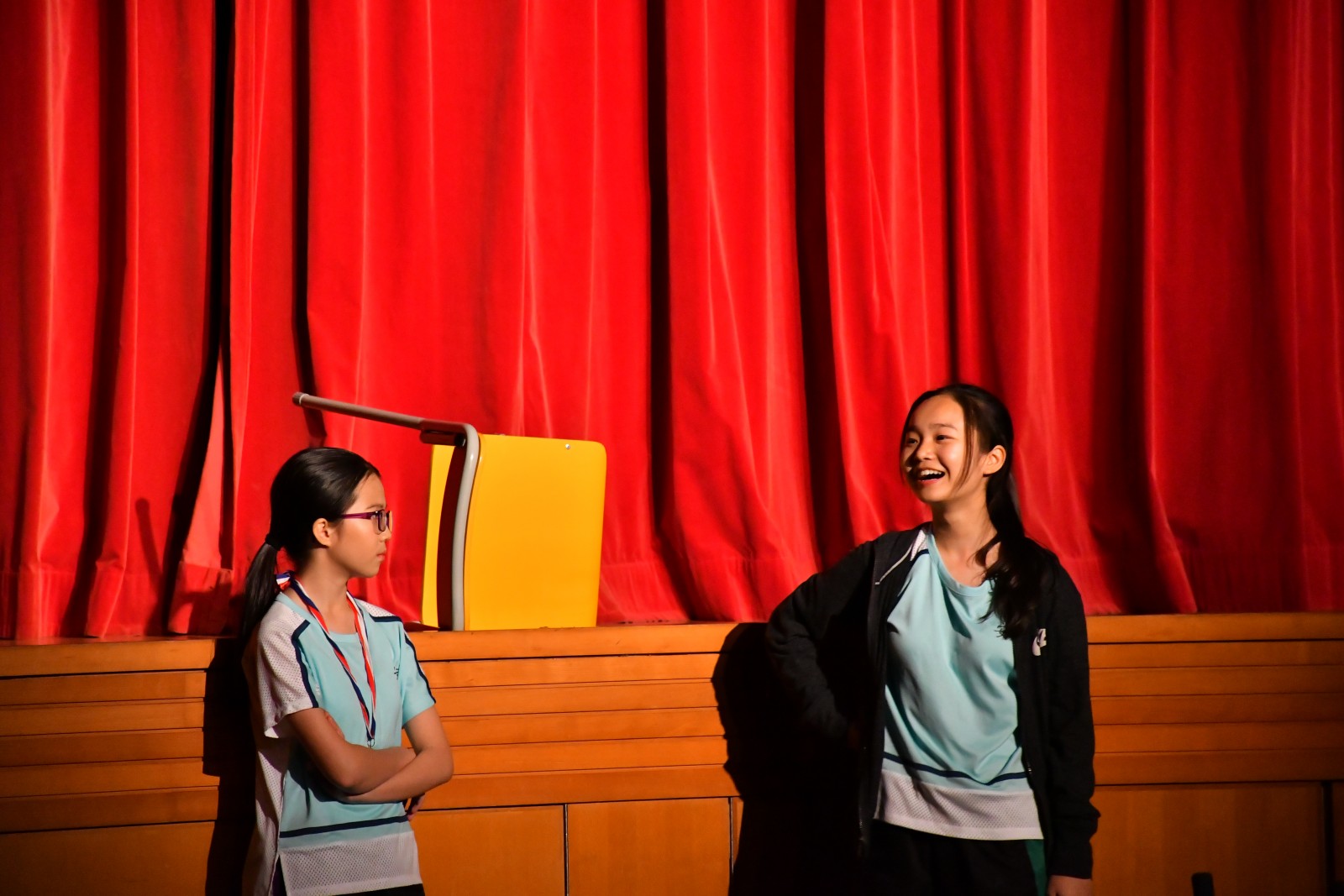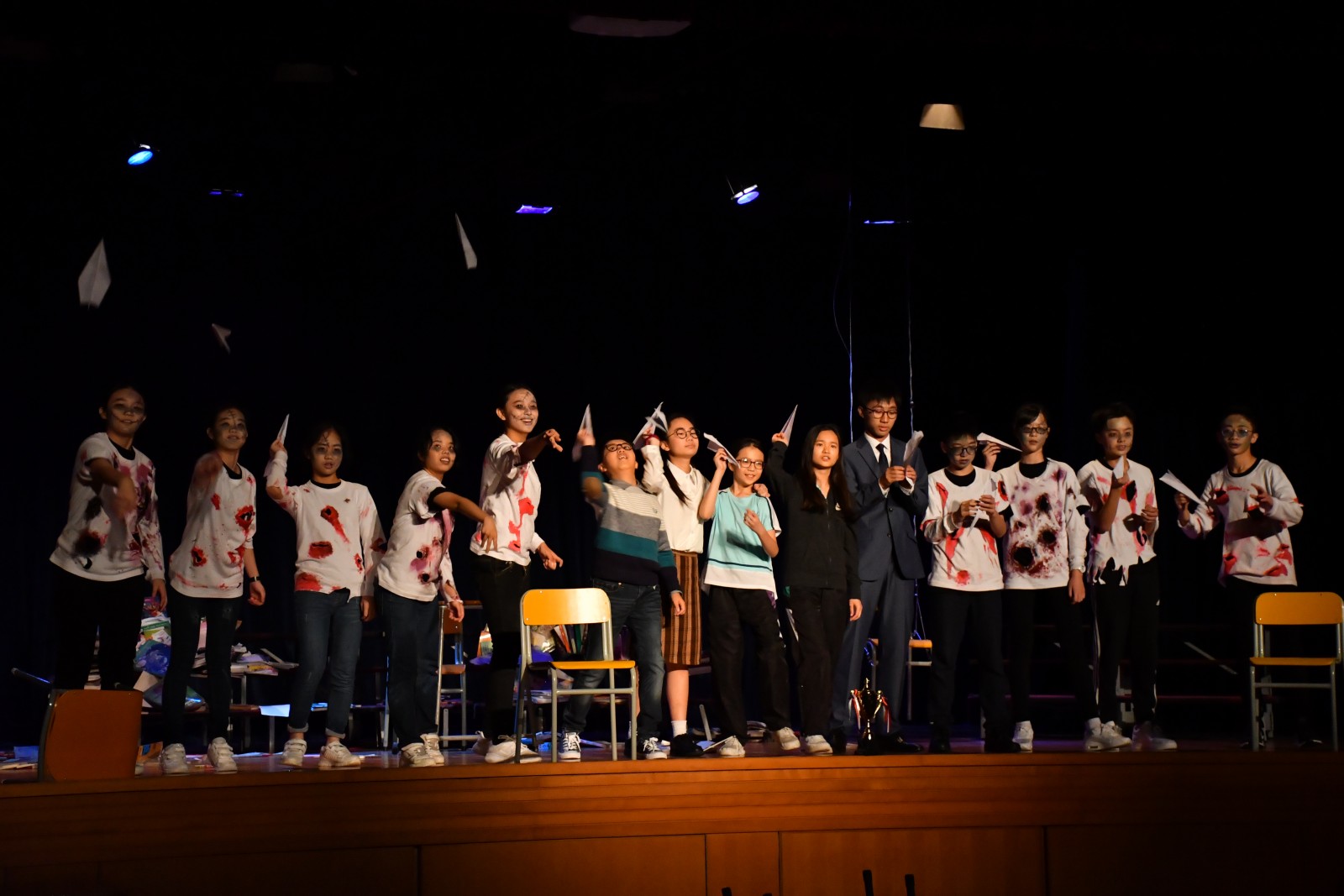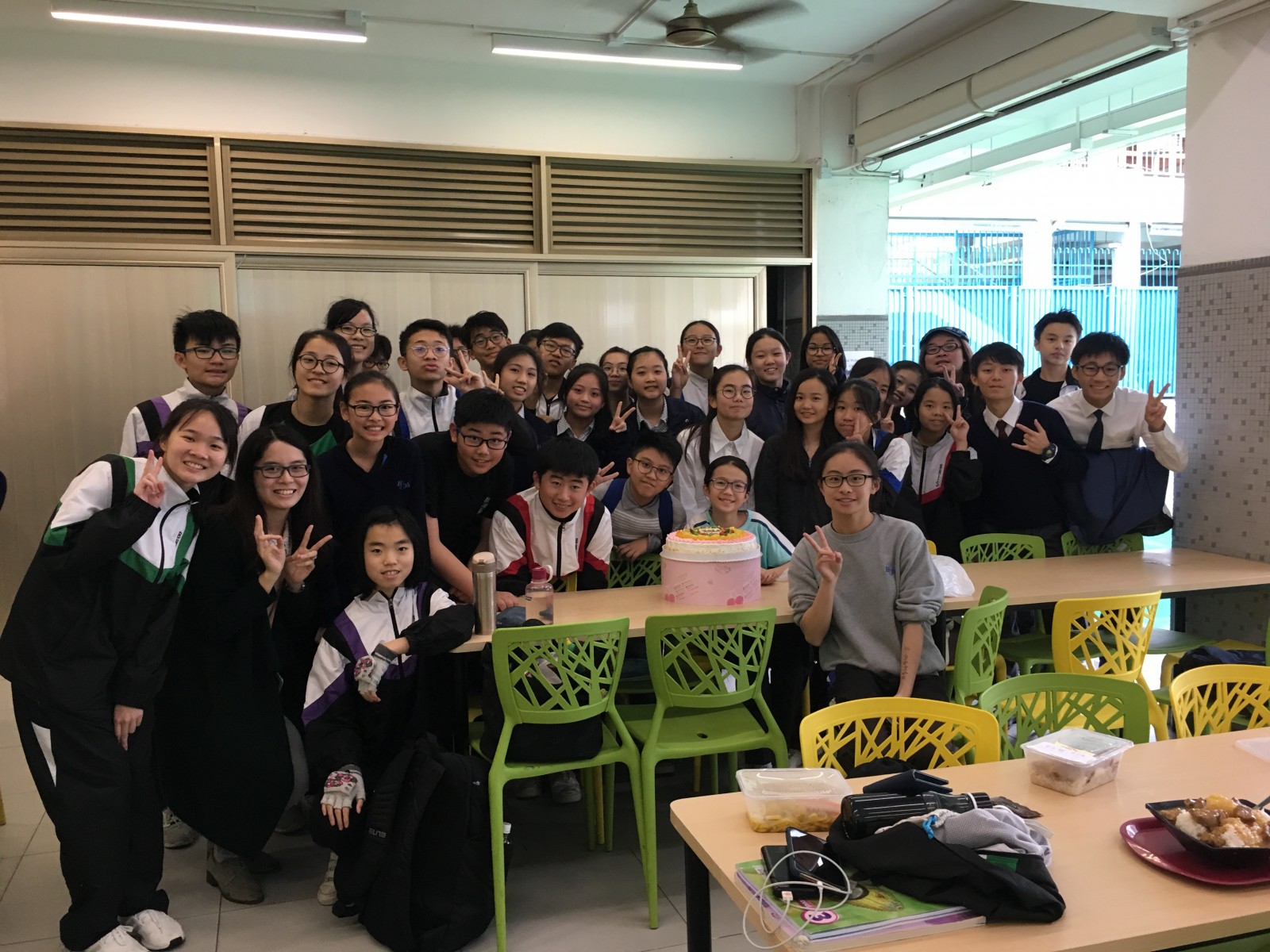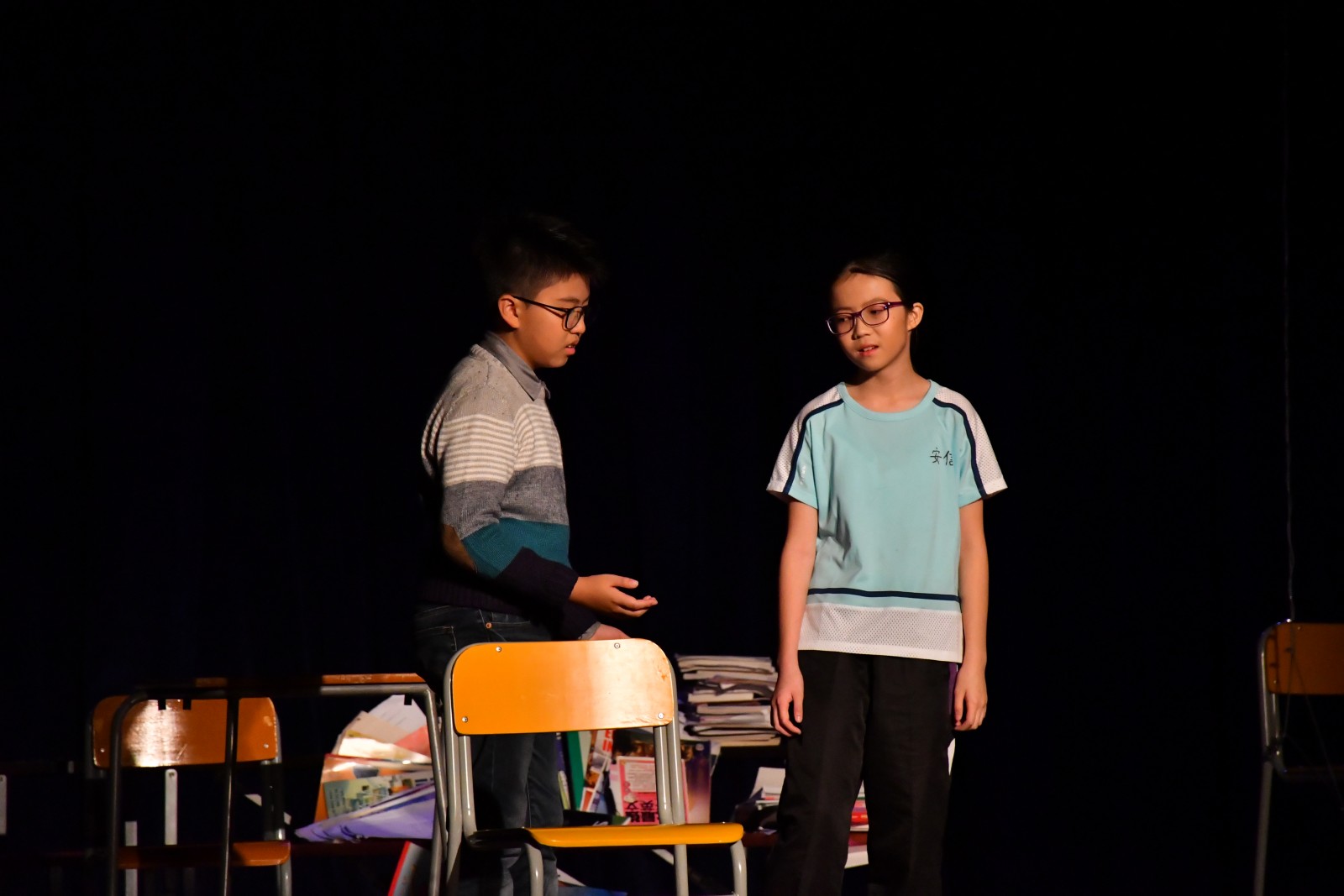 The Chinese Drama Team aims to introduce the dramatic arts to students by teaching students to write, direct and act out a play. Through stage techniques and drama appreciation, we hope to inspire creativity in our students, enhance their ability to express themselves, improve their self-confidence and enable them to appreciate art. The team not only focuses on acting techniques, but also provides valuable backstage training. A sense of teamwork and cooperation is created while producing a play.
Our students have been widely recognized in inter-school competitions. They have received applause and appreciation from judges at the Hong Kong School Drama Festival, receiving awards for Outstanding Stage Effect, Outstanding Cooperation as well as Commendable Overall Performance. In the year 2018-19, three of our actors received Outstanding Performer awards, including Ho Cheuk Him Marcus from Class 2A, Fung Tsz Ki from class 2B and Lee Ming Chu from class 4A. Kong Yan Hei from class 5B was awarded Outstanding Director as well.