HIPPO English Language Olympiad Competition
2022-05-11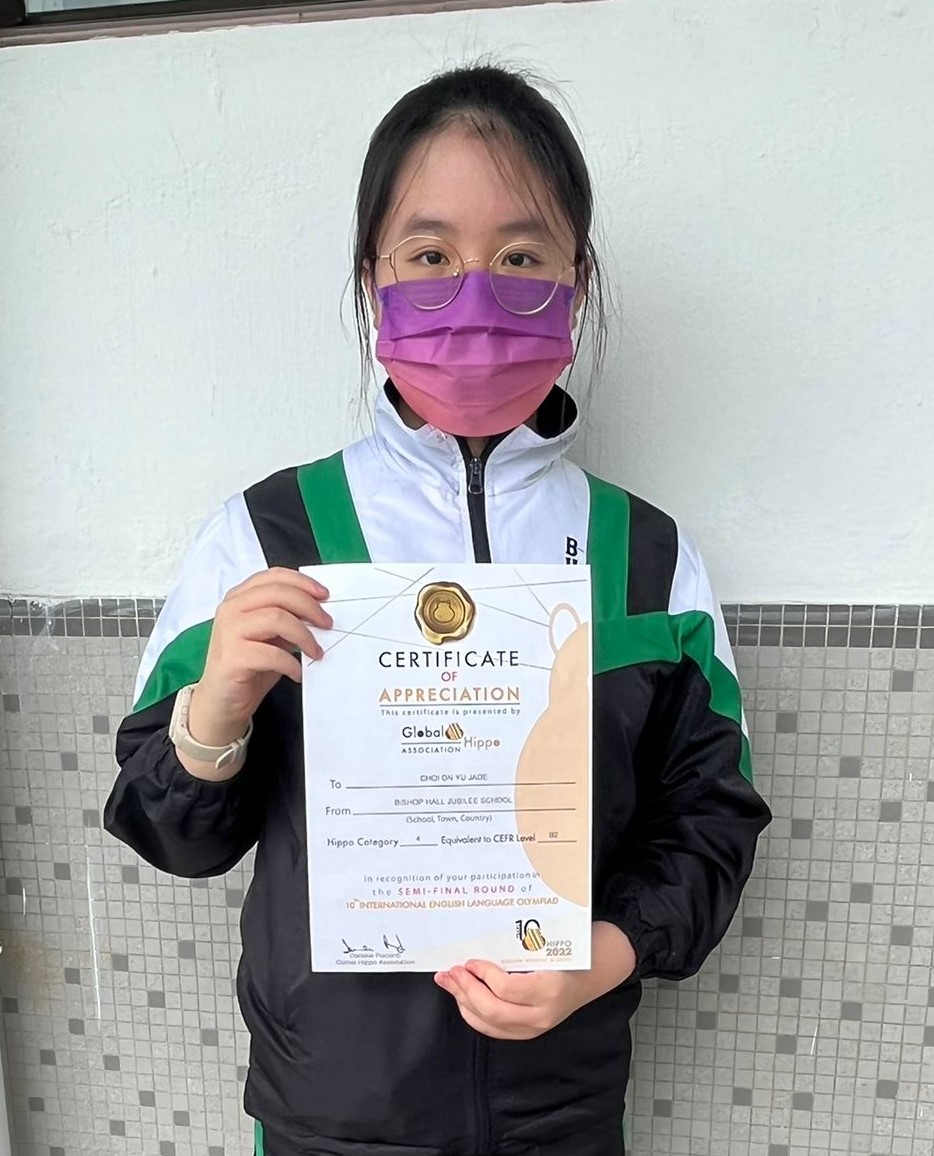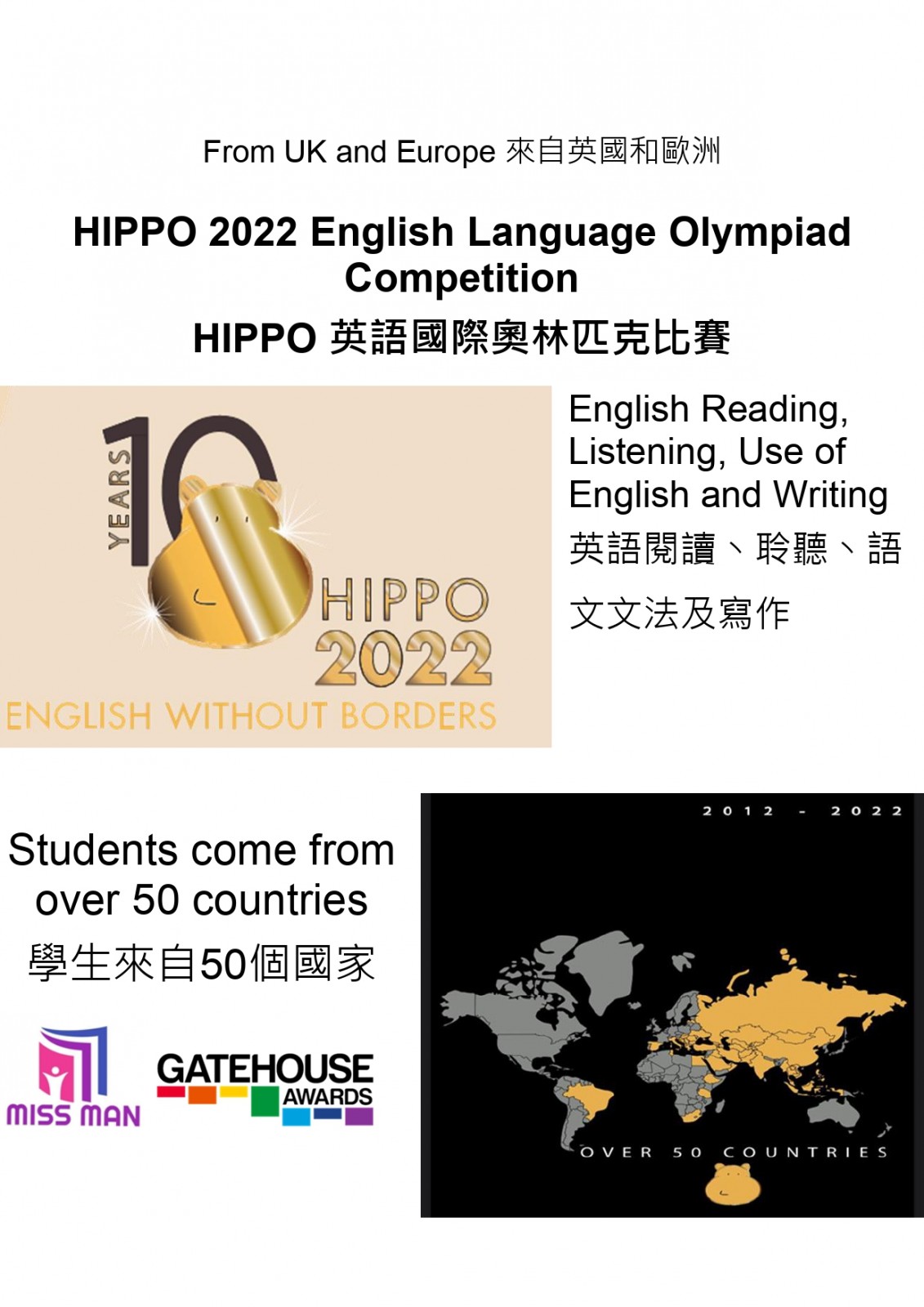 Among the 67,750 HIPPO candidates from around the world, Choi On Yu Jade, from class 3D is one of the four Hong Kong students who are entering the HIPPO 2022 Qualifiers! Congratulations, Jade!
Promoting English Language, HIPPO Competition is an International English Olympiad for students aged 6-19 years old from around the world. It aims to create and nourish friendly relations, international understanding, and a spirit of healthy competition among young people. Participated by over 50 countries every year, the competition tests students' Listening, Writing, and the use of language.
Jade had triumphed in the first two rounds in Hong Kong and made it to the Regional Qualifiers which will be held on 22 May 2022. If circumstances allow, she might be able to compete in the Final round in Rome, Italy this September! Let us pray and cheer for Jade!