The 2023 Parent-Teacher Association Parent Seminar and Lunch: Gathering with the Principal
2023-11-01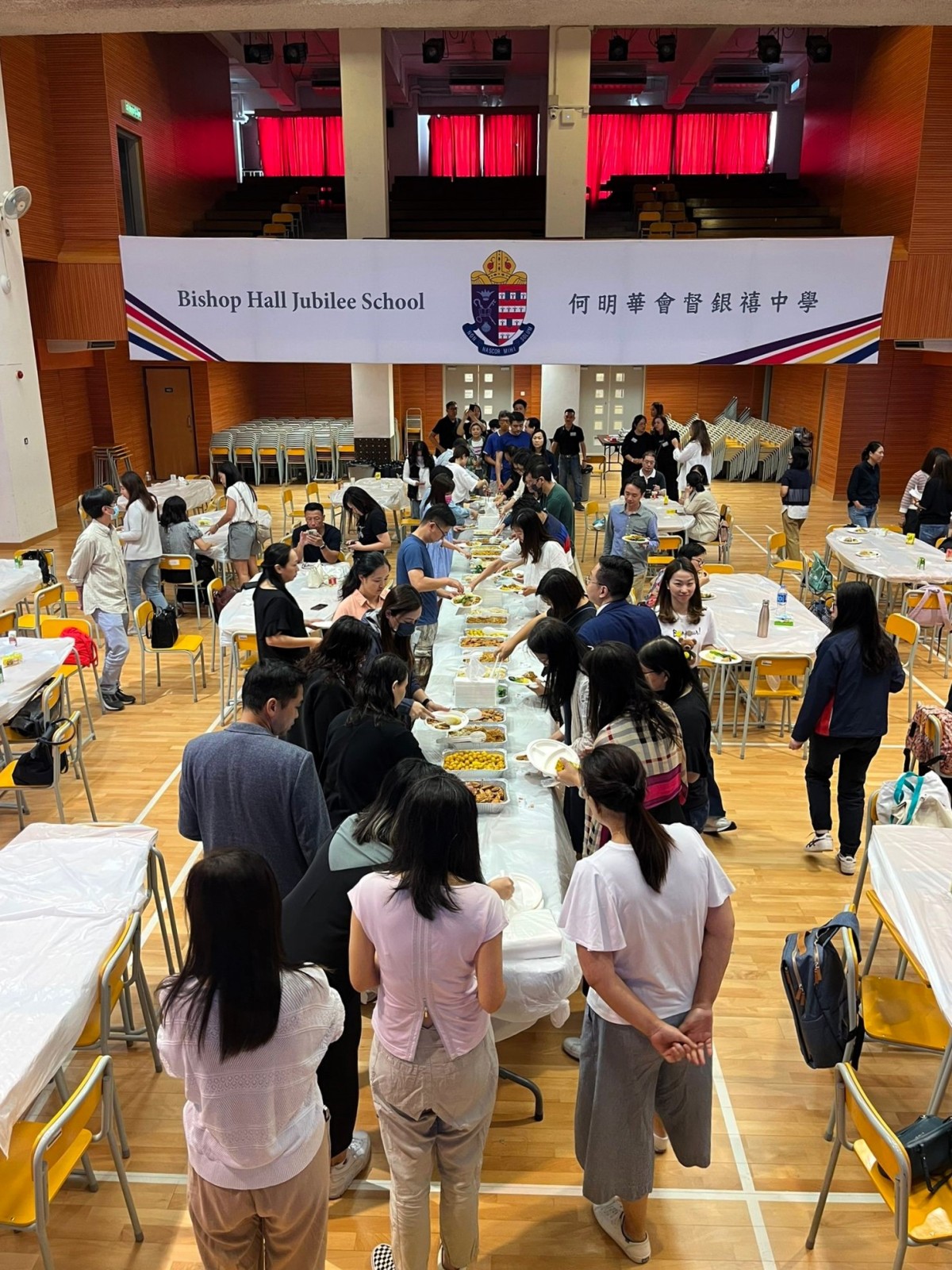 On Saturday, October 28th, 2023, the Bishop Hall Jubilee School Parent-Teacher Association hosted a lunch gathering for the parents of Form One students, along with Ms. Law, the Principal, Mr. Lau, Assistant Principal, and Mr. Ko, School Social Worker. The vibrant event took place in the School Hall, which was beautifully decorated to create a warm and welcoming atmosphere. As parents arrived at the School Hall, they were greeted by Mrs. Ho, the PTA Chairlady, and members of the Standing Committee who had meticulously arranged the setup.
The event started with an opening speech by Ms. Law, who warmly welcomed parents and provided an update on the school life of Form One students. Throughout the lunch gathering, parents enjoyed a delectable spread of food and beverages while engaging in lively discussions with other parents. There was also a fruitful Q&A session where Ms. Law, Mr. Lau, and Mr. Ko responded to specific questions raised by parents. Mr. Ko also shared additional parenting tips with the parents to strengthen their skills in communicating and supporting their children.
The school places great emphasis on the importance of home-school cooperation and ongoing communication between the school and parents. We look forward to maintaining communication with our parents through various channels.